Owning a food truck over a restaurant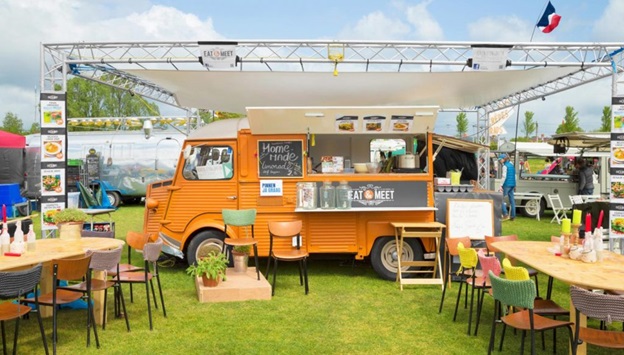 How amazing are those roads- moving vehicles will deliver you with the best quality of food? They will provide you with a bar facility. Food truck catering is a unique option for dining to add more color to an event or occasion.
Enjoy a day with a sensational gourmet of dishes combined with multicultural, traditional cuisines with authentic flavors that will satisfy your taste bud.
Benefits of a having a food truck over a restaurant
We want to enjoy the great culinary traditions of exotic flavors. Food truck catering is a way to treat your tummy. A table lover loves to treat his stomach. Enjoy the fresh, light, and lively flavors of delicacies.
Thus owning a food truck can be a great source of revenue. It has been gifted with several benefits. Scroll down and glaze the benefits of owning a food truck rather than a restaurant. They are as follows-
Food Trucks Require Low Initial Investment
A food truck usually requires a low investment cost. It can be considered a highly profitable business idea in the world. Setting up a restaurant usually requires less investment relating to day-to-day operations. You need to buy a truck and re-equip it and set up your moving restaurant.
Food Trucks Attract More Customers
Food trucks attract food lovers around. They can enjoy a wide array of things to eat at a low price. You can either have a meal or junk food of your choice. The chef tries to cook and serve a unique taste. They are safer for consumption. With the growing concern of health, people tend to switch to those food truck catering that is healthier options.
Food Trucks Can Experiment with Location
Restaurants are fixing at a location. But these moving catering can choose their site according to their choice. If the catering service doesn't run well in an area, he can shift to another location.
Owing to a food truck will be a comfortable option. You can go for an event and display your dishes and win the hearts of people.
Advertising with a side benefit
To survive in the world advertisement of the business is the key to success. To attract a new crowd to your establishment, you need to invest cost. You can reach a customer on wheels rather than offering a pamphlet advertisement.
A food truck catering is a new way to generate revenue with minimal investment. We can easily reach your targeted audience. They will understand your efforts and choose you're a dining option or a great evening snack. It is a new way to grow business in the food catering sector. You can utilize the best opportunity and generate revenue.