Pasta and wine pairing for Italian food lovers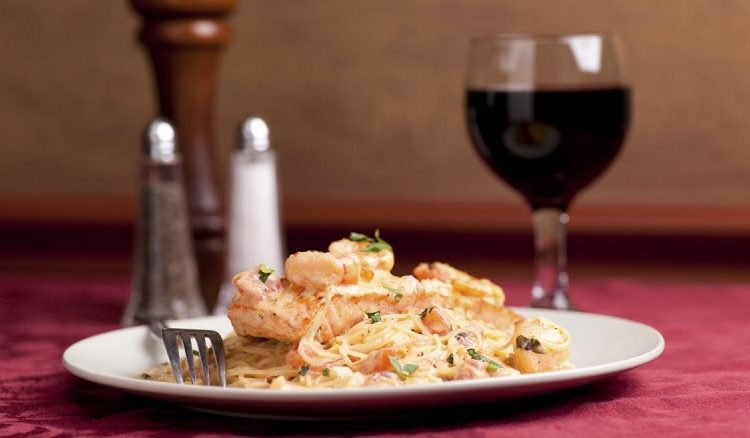 Italian cuisine is famous all over the world. And Italian food lovers know that pasta and chilled wine is the best combination one can have. There is another thing which always makes your experience wonderful. That is the pairing of wine and pasta. Maybe it sounds odd to some people. However, in actuality the lovers of Italian cuisine can understand that there is always a special wine for each pasta. Pasta and its complimentary drink would make everything the best.
You can pair pasta with wine. How to do it? This would be the question that popped up in your mind. That is not a problem. We are here to describe the things you should know regarding this pairing. In this article we have featured 7 various Italian pastas and the type of wine which would complement it the best. You can even buy wine online before preparing your meal so that you can easily enjoy your food.
Pasta with tomato sauce
The tomato sauce has acidic nature. Hence, it is better to pair this type of pasta with medium red wine. If the drink would not match the acidity and flavor of the tomato sauce, then this is sad because you might fail to enjoy the actual taste. In other words, we can also say that the acidity of the sauce would make the wine taste bland. The best wine for this case would be carbonated Sauvignon and Zinfandel. Moreover, Gamay grapes will make an audacious pair. And, Beaujolais will be a pretty option as well that can easily be managed in your budget as well. Try this combination we guarantee that you would love it!
Pasta with cheese
In reality there are many combinations you can try. It's a versatile choice. However, here we would tell you some important combinations that are very famous among Italian cuisine lovers. Light white drink will complement and give more flavor to the cheese's creaminess e.g. Chardonnay. Additionally, light red wine e.g. Pinot Noir is also a great choice. Balance between cheese sauce and wine is not based on acidity but on creaminess. So, Rhone whites would not be a decent choice for this pasta.
Pasta with meat sauce
Meat sauce and pasta is the most famous dish among pasta lovers. We can also say that Spaghetti Bolognese is the favorite dinner dish of many people. Ravioli, cannelloni and lasagna are the delicious dishes made up of pasta and meat. To enhance the flavor, you must try these dishes with the bottle of Roussillon or Languedoc. Moreover, a bottle from southern Rhone with a high percentage of Grenache is also a pretty good choice. Italian wines like Barbera and Dolcetto are the most authentic choices. But, try to keep that in mind you should not choose any wine which has a strong aroma.
Pasta with seafood
This type of pasta needs a little more attention. To choose the perfect wine you would have to pay more attention. Why? Because pairing of seafood with wine is not quite easy. The way in which seafood is cooked is very important: texture of fish and type of sauce would play an important role. Burgundy from Meursault and white Rhone are decent choices for the seafood pasta dish that has cream in it. While your recipe has a combination of various seafoods like prawns, calamari and mussels then magnificent whites from Roussillon is a great option. Another interesting pairing having a touch of the north is pasta and Muscadet, dry Alsace Riesling or Chenin. You must try any of these pairing for experiencing a wonderful and matchless moment.
Pasta with vegetables
It is a conventional dish. However, the right choice of veggies and wine would make your simple meal a perfect one. Fresh vegetables should be selected for making this dish. Now, you have to select such wine that would enhance the taste of the food. The pretty suitable wine for this dish is dry white wine e.g. Sauvignon Blanc and Soave. Furthermore, with pasta and veggies Chardonnay will also make an excellent pair with pasta and veggies.
Pasta with pesto sauce
Herbs like mint, parsley, cilantro and basil are the key ingredients of these pastas. Light to medium wine and pesto pasta is a perfect combo! These wines would enhance the greenness of the pesto sauce. Verdicchio and Gavi are decent options. However, if you are having red pesto pasta with your friend then you can make a personalized wine bottle for the occasion. Medium wine e.g. Sangiovese or Merlot would make an interesting and delicious combination.
Pasta with spicy sauce
Pasta and spicy sauce would make your meal excellent as well as worse. The right choice is the key to make your meal delicious. But the wrong choice would lessen the food taste. Arrabbiata and puttanesca sauces should be used with sharp yet light wine e.g. Zinfandel or Riesling. Vouvray, Asti and Lambrusco would also enhance the taste. You must try these pairs!