Vegan Dishes on Fast Food Menus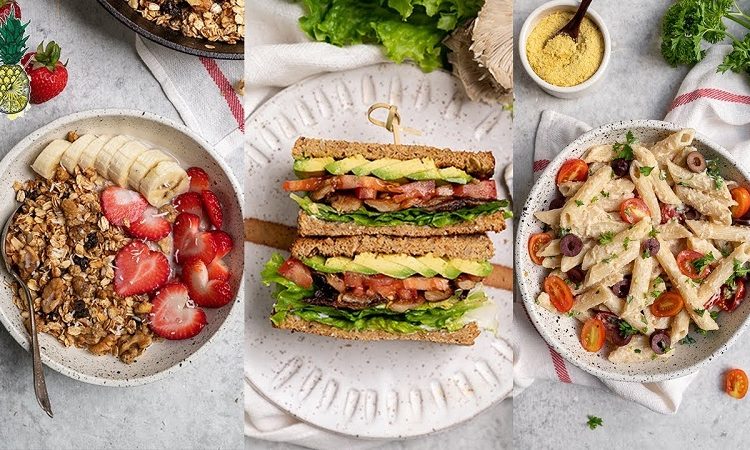 The vegan lifestyle is gaining traction in mainstream society and it's evidenced by the increasing number of plant-based options in supermarkets, groceries and restaurants. Even the fast-food sector, which isn't exactly known for its plant-centric menu, is in on the trend. Here are a few examples of vegan dishes that some fast-food chains are offering.
The Breakfast Options
Breakfast should consist of healthy foods since these will serve as the fuel to get your mind and body going until lunchtime. While the usual eggs, bacon and pancake breakfast is familiar, you may want to try these vegan options in fast-food chains.
Dunkin' Donuts offers Beyond Sausage Breakfast Sandwich, obviously a sandwich featuring an English muffin and a Beyond Sausage (a vegan meat substitute).  You can ask for it to be served without egg and cheese since these aren't usually included in the vegan diet. At $4.16, it is a bit pricey, however, many think it's worth the trade off.
At Hardee's restaurants, the vegan choice is the Beyond Breakfast Sausage biscuit, a vegetarian option. If you're making it vegan, you can ask for the patty to be served on either a tortilla or a toasted sourdough bread.
IHOP being IHOP, it has several vegan sides that can be combined to create a vegan meal. These include vegan hash browns, salad with avocado without the olive oil and dressing, and sautéed spinach and mushrooms. Fresh fruits can be the dessert to round up the meal.
The Burger Selection
Yes, there's such a thing as a vegan burger! While burgers are usually associated with beef patties, there are a few vegan meat substitutes that fast-food chains are also using in their burgers.
Hardee's also has its Original Beyond Thickburger, a burger with Beyond Meat patty topped with red onion, tomato, lettuce, red onion, and dill pickles with ketchup and mustard. But for a vegan burger, skip the mayo and have it served in a lettuce wrap, not the regular bun.
Burger King's Impossible Whopper features the plant-based Impossible Foods burger patty. You can ask for it without the mayo and cheese as well as ask for it to be prepared separately from the meat products. You may also want a garden salad with a non-dairy dressing, hash browns and/or fries, all of which are vegan dishes.
Carl's Jr. has two vegan burgers. First, the Beyond Famous Star has Beyond Meat patty as well as lettuce, tomato, pickles and onion. Second, the Veg It Burger, which means the meat patty will either be removed or substituted with a vegan option.
Again, you may want to ask the staff to hold the mayo, cheese and special sauce. You can also order a side of fried zucchini or a side salad sans the cheese.
Unlike most fast-food chains that use Beyond Meat and Impossible Foods patties, Denny's uses Dr. Praegers veggie burger patty. For a vegan burger, ask for a wheat bun, a vegan burger and your choice of toppings, usually lettuce, tomato, red onion, pickles, avocados and jalapenos. Add fries, hash browns, chips and salsa, and seasonal fruit for a more filling meal.
Even TGI Friday's has its Beyond Burger, a Beyond Meat patty with challah bun. You can also order the house salad with cilantro and lime dressing as well as the chips with pico de gallo and guacamole. Skip the cheese and sour cream.
The Snacks Options
We love Wendy's Baked Potato with Chives because it's a simple yet comforting snack! While it's the only real vegan-suitable snack here, it's worth the visit. Just hold the cheese, sour cream and butter.  Add a garden salad with red Italian dressing and apple slices and your afternoon snack is done.
Auntie Anne's Pretzels boasts of several vegan-friendly pretzels. Ask for the original pretzel, raisin pretzel and sweet pretzel, as well as the jalapeno pretzel for a spicy snack. Ask the staff to use tongs dedicated to non-dairy items to avoid cross-contamination.
Why adopt the vegan lifestyle in the first place? Well, it's a personal decision but people who adopt it usually cite health, animal welfare, humanitarian and environmental reasons.
Research seems to show that people who eat a vegan diet tend to have a lower body mass index as well as lower rates of heart disease and diabetes than those who eat more dairy and meat. The decrease in meat intake may also decrease the risk of high blood pressure, stroke and high cholesterol.
With that being said, we must also point out the people who regularly eat fast-food aren't exactly doing their health a favor. This is true even for vegan fast-food fare as there's still the risk of high sodium intake with daily consumption, especially when done for every meal and snack.
For optimal health, you should also focus more on eating whole foods while also limiting your consumption of fast-food fare and processed food. You must also ensure that you're getting the right amounts of nutrients, particularly protein, Vitamin B12 and Vitamin D.