6 Paneer dishes that tempt everyone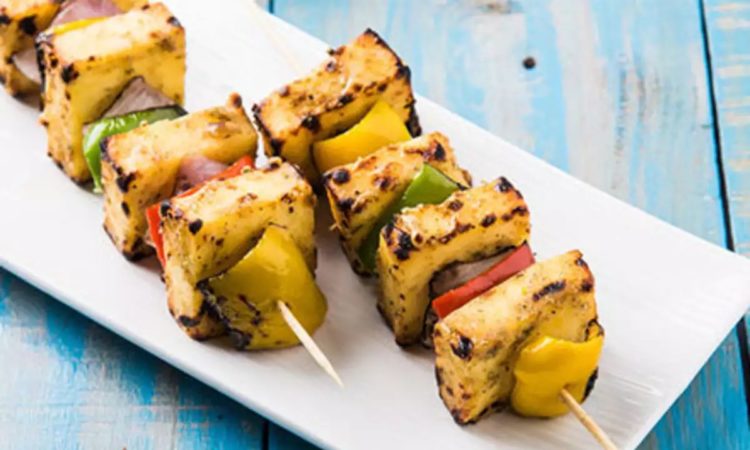 Paneer or Cottage cheese is a mouthwatering ingredient every vegetarian lover looks forward to eating. From the Chinese start to Indian main course and dessert Paneer blends in well in every food course and the flavors.
For the foodies craving some eclectic paneer dishes, we have got the best-curetted list of paneer delicacies from around the places in India famous for the paneer starters, main course, and paneer recipe.
Paneer chili recipe
This is a starter dish that is loved by almost every veg and non-veg lovers, kids, and adults. An Indo-Chinese dish is filled with the flavors of sautéed garlic and a variety of sauces with fried paneer and veggies like capsicum. This scrumptious dish is always a favorite at restaurants and the parties as a perfect snack recipe or to go with the drinks.
Kadhai paneer recipe
The winner of the table! Kadhai paneer is a real charmer of the main course. The restaurant-styled Kadhai Paneer with the authentic taste of spices along with capsicums and onions will surely win the heart of your family and friends over the table. Serve the hot kadhai Paneer dish with roti or naan and see your guests down the bowls of this amazing gravy in minutes. Even your kids won't complain about eating veggies as they are coated with the delicious sauce.
Paneer Tikka with kali mirch recipe
A favorite treat for the spicy food lovers! Paneer Tikka Masala with a twist of kali mirch will become the attention grabber at the party. Your friends and family will surely thank you for adding this oven-roasted tikka cooked in marinated spices into your party menu.
Paneer Burji
Ah, the real crowd pleaser! Paneer Burji recipe made with the desi flavors of cottage cheese and the authentic mix of tomatoes, cashew nuts, and dried fenugreek will definitely have people to try the dish. You can include this in the main course and serve with roti or serve as a side dish for dinner. The authentic Paneer Burji is best to serve your kids and family with the goodness of paneer coated in tasty flavors.
Paneer Makhni recipe
When it comes to deciding one dish for the dinner recipes, both kids and adults will definitely agree on Paneer Makhni. A delicious dish with the explosion of spices and fresh pieces of Indian cottage cheese coated in thick, tangy gravy will drag your kids to the dining table.
Paneer Kofta
Koftas, whether made with veggies or paneer, never fail the party. The small round balls made with paneer and khoya along with the goodness of raisins coated in deep simmering hot gravy not to mention the rich, creamy taste will leave your friends and family wanting for more. 
Paneer or Indian cottage cheese is filled with the goodness, and when coated with rich gravy and authentic spices, your family and kids will only crave for this goodness more.