Experiments to make your Maggi testier than before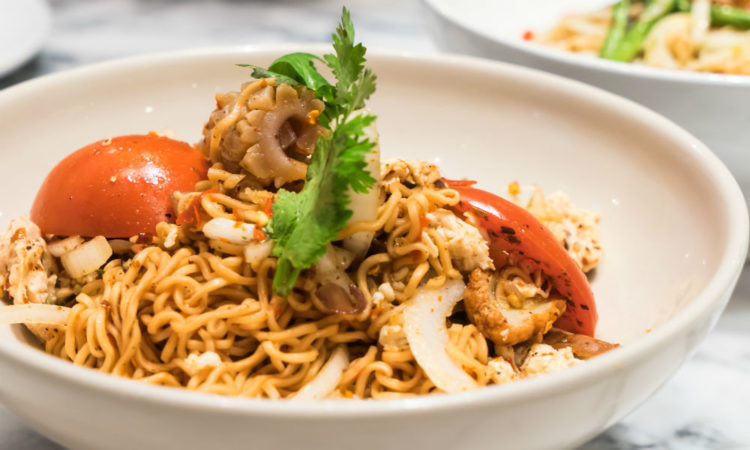 Maggi, a brand of Nestle was introduced in the year 1884 and slowly became popular in the global market. As per the wrapper info, if you will consume it in a routine, it will provide 15% of the iron to meet the requirement of your body. Now after serving more than a century and making the place in the heart of all aged people, the company is continuously launching add-ons to make your food testier and fillings.
Let's quickly go through some experiments to make your food testy than ever by using some other flavors and seasonings together.
Spring Roll: 
If you are organizing a kitty party, birthday party or any small party, try to prepare spring rolls by stuffing it with a packet of dry-fried Maggi along with some vegetables and sauces. It will give you some new tests.
Sandwich: 
You can do another experiment with bread. Take two pieces of bread and stuff them with pre-cooked noodles and then use the roaster to bake it properly. Believe it or not, it will be prepared quickly with the different flavors of the sandwich.
Pakora: 
Generally, you used to cook potato pakora or other types of veggie pakoras but have you ever wondered how about this special pakora? Use the sprinkler or sauces into your pakora batter. It will spice-up you're the test.
Soup: 
If are bored by making a regular soup then add some raw noodles in it after completing the soup cooking process. It will give you some crunchy experience without losing the flavor of your prepared soup.
Veggie Noodles: 
Like Chowmin and other noodles, you can also experiment with it. Just chop some vegetables and fry it in low steam to make it soft. Now add the packets of noodles in it and then add the masala and water. Let it boil for a couple of minutes and then serve it piping hot. You can add a good amount of water to make it a snoopy noodle.
So, these were some experiments shared here. Hope you will experiment one or multiple recipes from the above list because these are the easiest way to cook and get the different test always. These recipes are especially for the bachelors or students who have limited items in the kitchen and have no time to cook too many things. So, try it and share your experiment in the comment section. Also share other Maggi recipes if you have tried.