Fresh food delivery in Montreal: Check the various benefits!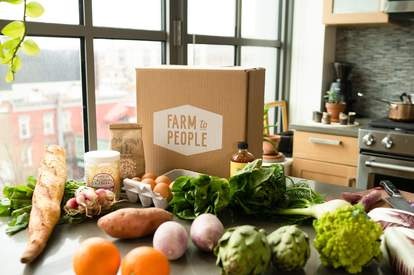 People love going to the supermarket and picking up what they need. We all are accustomed to that. However, with busy schedules and considering rush at these supermarkets, many homeowners have started to order food online in Montreal. The good news is there are some amazing fresh food delivery options in Canada, especially in Montreal. Services like Le Fruitier offer almost everything that you are likely to need for your kitchen. In this post, we are sharing the top advantages of using fresh food delivery services. 
Get almost everything. No matter what kind of fresh produce you are looking for, online delivery services in Montreal offer almost everything. Fresh veggies, fruits, and other items like cooking oils, dry fruits, and gourmet products. Most delivery companies cover most parts of Montreal, so you can expect to have things delivered without much fuss. 

Quick delivery. Depending on the rush, delivery services try and ensure doorstep service as soon as possible. You will find many options that deliver all orders within one to three business days. We, however, recommend that you try and order in bulk, so that you don't have to place a delivery request every now and then. 

Great pricing. Many of the fresh food delivery services work directly with suppliers and farmers, so they can offer prices that are as basic as possible. Also, unlike physical supermarkets, these don't have as many overheads, so their pricing is anyway like to be better. 

Order disinfectants and personal protection gear. In times of pandemic, we all need personal protection gear, such as gloves, face masks, face shields and so on, and many services in Montreal are delivering these essentials, as well. You can also check for disinfectants, and products for better personal hygiene.
Final word
For a while, at least in these hard times, online food delivery services are likely to be our only source of getting fresh produce. Chances are high that there would be a second wave of infections, and many people in Montreal are already working from home. Just make sure that you select the right service – they should have a good collection of items, should be prompt with delivery, and must offer acceptable prices without overcharging. Many of these services are overwhelmed, so it may take more than a day to get your order – but rest assured, fresh veggies and fruits are a few clicks away.