How To Use The Beeswax Wraps?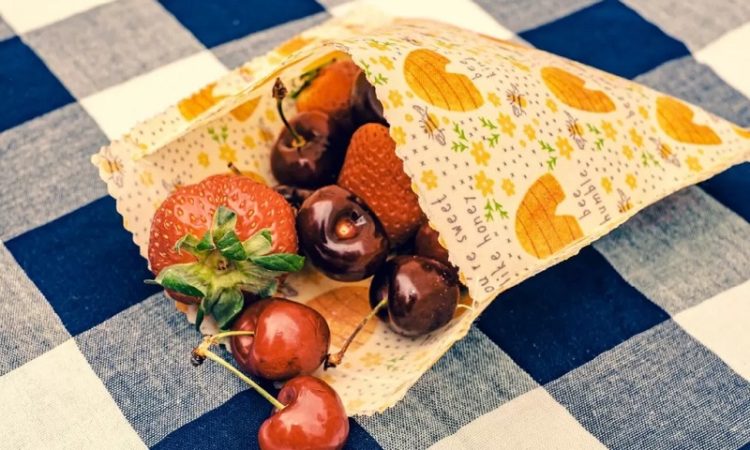 If you have to pack your as well as your children's tiffin box, you always end up using the cling wrap. This is something which is essential to keep the food fresh and store it for a longer period, however; it might not be the best solution. Although this rap seems to be of convenient, it is not very environmentally friendly. This is why it is important to switch to beeswax wraps. It's hygienic, healthy, and easy to environment friendly. It does not cost much which helps in cutting down your monthly budget and make some savings as well.
Use
The beeswax wrap can be used for a number of purposes like covering dim Mason jars. It can also be used in casseroles to cover up the bread or for wrapping up your lunch. The fruits and vegetables come in very or shade and it is not very easy to wrap them with the cling film paper. However with the beeswax wraps, one can cover the vegetables and fruits in a much more convenient manner. The half-cut avocados, lime, or lemon can now be freshly stored.
Clean
The beeswax wraps are easy to use and can be used for innumerable times. All that you are required to do is to wash it with cold water and apply a non-alcoholic soap. However, you are required to remember that you are not supposed to use warm water as the hot water mind affects the wax. Once cleaning you have a hygienic cloth ready for covering your mason jars and tiffin boxes. Cleaning these wrap is not a big deal but it definitely helps you in contributing something positive to the environment. The cling film wrap, which is usually, used ends up in landfills and seas which are the major cause of the death of fishes and water animals.
Price
The beeswax wraps can be easily found on online retail stores like Amazon. The price of a beeswax wrap is $18 for 3. It is very cost-effective as it can be reused as many times as the user wishes to.  It might seem to be a bit Expensive than the cling film wrap. However, if you end up buying the beeswax wrap, you will be able to recoup the cost as you are not required to spend money on a monthly basis on the cheap cling film wrap that is required to be thrown away after one use.
Caution
There is no doubt that the beeswax wraps has a lot of advantages. However, it is important for one to be aware of the limitations as well. It is important for one to remember that the beeswax wrap cannot be used to back up fresh meat or fish. It is only advisable to use it for Food items that are to be consumed within a couple of hours for the very next day. It is best for wrapping up fruits, vegetables, sandwiches, burgers, bread, and others. For long-lasting or smelly food items, one can use the glass jars or plastic jars.