Must-Have Kitchen Appliances That Make Cooking Food Peachy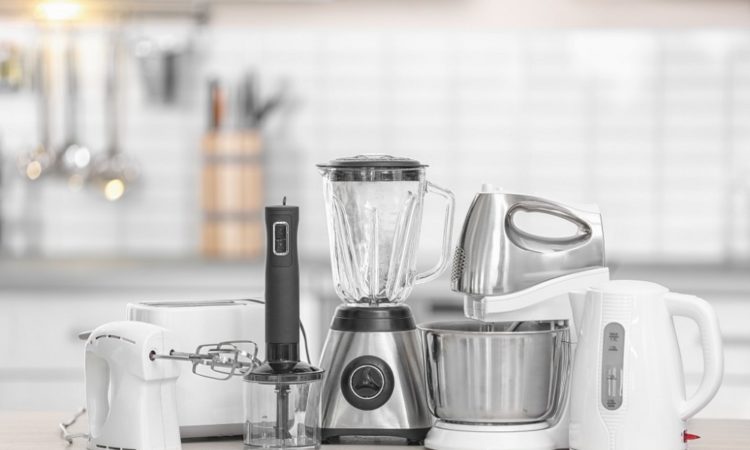 The terms simple, tasty, and healthy are often associated with home cooking. But sometimes, home cooking can be time-consuming and tedious. After all, no one enjoys tearing up while cutting onions. You can turn cooking into an enjoyable and easier activity by adorning your kitchen with the right appliances. Let's shortlist some appliances that make cooking a piece of cake experience (pun intended).
Grill Pan
Gone are those days when all the barbeque lovers would have to own a heavy BBQ grill or set it up outside in the winter to enjoy it! Grill pans are in trend nowadays, creating a special place in the hearts and cookhouses of all BBQ lovers. With this appliance, you can enjoy burgers, roasted meat, vegetables, and much more with the signature grill lines, without leaving your home anytime (that too without propane, gas, charcoal, or the cleaning hassles).
Measuring Cups
If your dish consistency or look doesn't match with that of the cookery show or the recipe book representation, the problem might be in your ingredient measures. These cups are a necessary tool every quintessential kitchen should have, a tool behind chefs perfectly replicating a dish again and again.
Blender
A blender is an incredible must-have appliance for any health-loving household. With a blender, you can have a variety of juices (fruity and veggies), smoothies, milkshakes, spice pastes, purees, sauces, and much more without wasting time and money. If you love traveling, you might need to consider the Mini Portable Blender at https://culinairys.com/ a low-weight 350ML multipurpose wireless wonder to support your healthy habits. With impact-resistant Tritan body, 0.43kg weight, 200×70×70mm size, and easy controls, it's your perfect travel companion.
Vegetable Cutter
A Vegetable Cutter is a wonderful asset to any household that relieves you from troublesome slicing, shredding, or any type of cutting. You don't need Masterchef level talents or a big time-slot to use this small lightweight device. Culinairys's 'Vegetable Cutter With Steel Blade' comes with different types of steel blades and a peeler. You can now slice, dice, shred and cut your fruits and veggies of your choice uniformly and within minutes. 
Coffee Maker
If you are a coffee lover late for your job or your educational institute, you might not have the time to brew your cup of coffee conventionally. This will in turn lead to a grumpy morning, and eventually a bad day. To avoid this fiasco, add a coffee maker to your kitchen. Within 3-5 minutes and a simple touch, you will have your favorite steaming coffee at your disposal.