QR ORDER & PAY ~ THE NEW NORMAL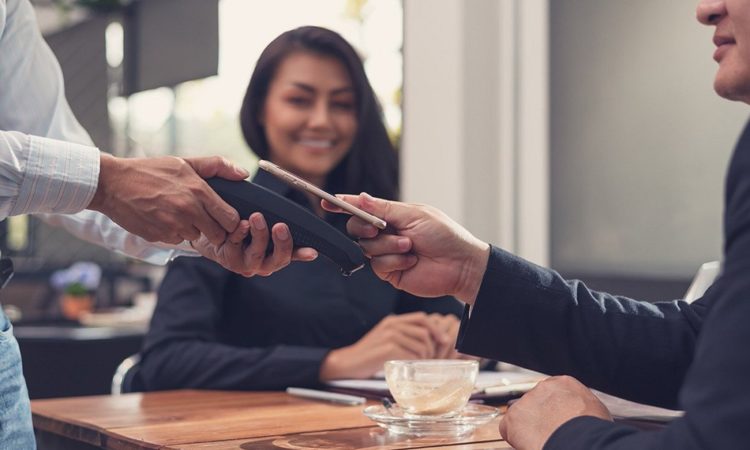 We all know things in the future will be different. Businesses who would embrace change have a much higher chance to rebound back to success. This is because guests' priorities have changed from being price conscious to being more health and safety conscious, which means digital is the only way to ensure safety to your guests and staff.
To give your guests a touch-free experience at your restaurant, QR code ordering is crucial for restaurants to move forward. Traditional menus (printed menus) are the most contaminated in a restaurant's table as the same menu is shared around with different guests every day. Businesses do have a choice to either print disposal menus or solve the problem with an entire touch-free experience by adapting to QR Menus, contactless menus or digital menus- you name it!
Why not disposal menus? – It incurs unnecessary printing costs and wastes countless hours to making sure the menus are accurate. Disposal menus come with a whole lot more disadvantages.
Here's why your restaurant needs to adapt to Applova QR menus
Flexible menu updates:

This can be easily managed at the backend. Editing process is extremely simple and requires no tech knowledge to do so. Just drag and drop!

Always up-to-date:

As flexible as it is, it can be updated countless times a day with no limitations. Whether its adding new items, editing existing ones or updating prices, it can be done in snap.

Visually appealing:

Unlike traditional menus or disposal menus, Applova QR menu is interactive, detailed, has an elegant and enticing presentation of meals. We all know, images speak louder than words- that means guests will likely order more with a digital menu

Cost-effective:

Unlike traditional menus or disposal menus, there is no cost to design and print. 
A single paper menu, uncoated and in black and white, costs about 50 cents. If you cover 200 guests for lunch and dinner, you spend $100 a day on your menus. For a month, the cost comes down to $3000. This is absolutely a waste of money. QR menus are extremely cost-effective and germ-free. They do not need printing. Therefore, a big saver! Traditional menus or disposal menus can be dropped on the floor, poured with drinks, sauce, etc. This means they can be wasted, or worn out quickly but none of these would happen to a digital menu!
No app download:

Just by scanning the QR code, the guest will be taken to the digital menu to place the order. This does not require downloading space nor does it take time. Orders can be placed instantly.

Cashless payments:

Guests can place the order and pay online without having to make cash transactions. Which means this requires no staff to handle cash payments. This ensures a touch-free and germ-free experience at your restaurant.

Paperless solution:

Disposal of menus is not good for a restaurant's carbon footprint. Environmental responsibility may not be a priority to you but throwing away menu after menu hurts and is a waste of resources.

Increase in check-size:

Many studies have proven that self-service technologies tend to increase in the guest's average check-size as they are much more comfortable in placing the order in a few taps and also because they have a clear visibility to the total cost.  Moreover, the food imagery on the digital menu would entice guests to order more.

Capture customer information:

This is necessary for traceability. Instead of having this done manually, you can seamlessly capture guest's information with the digital menu. This information can later be used to run targeted marketing campaigns to have guests dine-in more often.
Technology and digitalization have already been a part of our routine. Everyone's got a smart phone in their pockets today. The new generation has been active with shopping and communicating daily with their smartphones. QR menus is a step giving restaurateurs like you a competitive advantage especially during this time- the new normal. More than ever, digital and touch-free experiences are welcomed and highly demanded by guests. If you want to rebound faster, this is the only way to see a significant increase in profits. Restaurants who are not willing to adapt to digital will remain in the same pace and may take a very long time to recover the loss of income they have had since the first quarter of the beginning of 2020.