Try interesting recipes with moong dal papad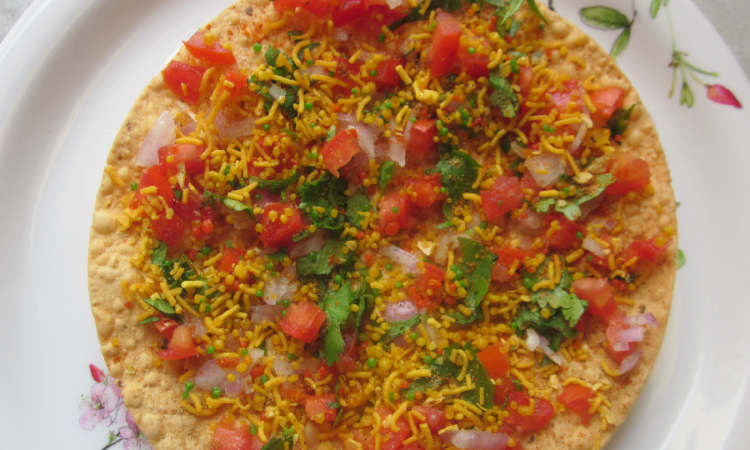 Trying different dishes is also an adventure and allows one to venture the taste of the dish. Moong dal papad is one relishing item where you try different recipes and enjoy the delicious taste. While making papad is little easy carried with few steps for a better dish. There are various types of papad like potato papad, masala papad, garlic papad and ginger papad and so on which will treat your tongues like anything.
Dal papad preparation
To make dal papad following ingredients which are urad dal flour half-cup (200) grams, moong dal flour- 50 grams, oil 3tbsp, papad Khar-2tbsp, black pepper one spoon, salt-1/3 tsp, asafoetida half pinch and oil for frying are required.
Preparation
First, take the pepper and crush it nicely till it becomes like powder and add to a half cup of water and let it sit for 15-20 minutes. Later after 15 minutes add papadkhaar to the pepper and blend well and keep it aside. Next take a big bowl to add urad dal flour, moong dal aata, salt asafoetida and mix all with 2 tsp of oil. Knead black pepper water along with the dough. Cover and keep for 30 minutes. Apply oil on your hands and knead it till it becomes soft. Then make a log of the dough and divide into two parts and cut into small lumps. Following that take a rolling board, grease it with oil to avoid sticking, flatten each roll and place in a cloth and let it dry both the sides. Once it is completely dry fry it in the hot oil. Crispy moong dal papad is ready to serve.
Masala papad recipe
Masala papad recipe is a relishing snack made either by roasting or frying. Masala papad is topped with tangy tomatoes and spicy onion mix which gives you tangy-spiced flavour.
Ingredients required:
Onions – 3nos
Tomatoes -2 nos
Chilli -4
Salt as required
Garam masala- 1tsp
Ginger garlic paste- 1tbsp
Lime-1tbsp
 Preparation method
For making masala papad, urad dal papad will be best to give you a nice taste. First, prepare moong dal papad for which you need black pepper water. Take pepper of 1 tbsp and crush it till it becomes a fine powder and add it to a half cup of water. Take urad dal flour, moong dal atta, salt, asafoetida and oil and mix it well till it becomes a smooth dough. Then make a log and cut it into small pieces and flatten the roll. Repeat the process for all the log and let it dry for a few hours and fry it in the hot oil to get a crispy dal papad.
Now mix all the ingredients required for masala papad till all the spices are mixed well. Now spread the masala on the papad you have prepared. Tasty, delicious and crispy masala papad is ready to serve.
The bottom line
Papads are one of the tasty snacks one can ever have. Moong dal papads and masala papads can be given for children as a snack. Papads will relish their tongues.