What Is A Mexican Four Cheese Blend?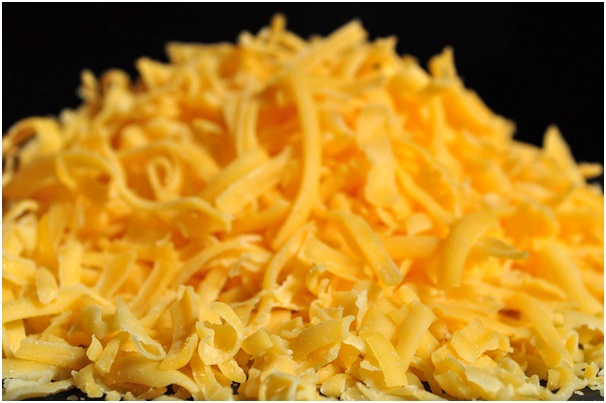 Mexican dishes are incomplete without cheese andwithout the right cheese, Mexican cuisine is not authentic. Mexico is famous for some of its cheese; they have some of the most incredible cheeses in the world, including Asadero, Queso, Colby, and many more.
I often cook Mexican dishes at home, but I don't get time to buy a variety of cheeses, grate and then store them. I have two kids accompanying me anywhere I go, so I just try to finish my kitchen chores pretty quickly.
For Mexican dishes, instead of buying multiple cheeses, I just buy Mexican Shred Blend. Mexican shredded cheese is the perfect combination of four kinds of cheese – Natural cheddar, Asadero, Queso Quesadilla, and Monterey Jack.
This blend is the best way to bring the authentic taste of Mexican cheese into my dishes. Everyone at my home loves the mix of colours and the flavours of the Mexican shred blend.
Mexican shred blend can be used to top nachos, quesadillas, and many other Mexican dishes. This cheese blend is also quite good for Tex-Mex cuisines as it has both white and yellow cheeses in it.
Apart from Mexican and Tex-Mex cuisines, Mexican shredded cheese also gives an amazing twist to pizza and burgers. Basically, we can call Mexican shred blend a versatile cheese that compliments almost all the cheese dishes.
Now you might be thinking, what exactly isMexican four-cheese blend?
Mexican shred blend is the blend of shredded cheese that includes Natural Cheddar, Asadero, Queso Quesadilla, and Monterey Jack. These cheeses are mixed together in the correct portion to blend perfectly into any dish.
All four-cheeses play their part to make the Mexican shred blend delicious and smooth.
Natural Cheddar
Natural Cheddar is one of the most popular cheeses. It is sharp-tasting and made from cow's milk. Cheddar cheese has now become a versatile cheese that everyone has in their refrigerator.
The sharp taste and smooth texture of cheddar offers the perfect balance to the Mexican Shred Blend and it tastes amazing with sandwiches, salads, burritos, soups,and casseroles.
Monterey Jack
Like Cheddar cheese, Monterey Jack is also made from cow's milk, and it is asemi-hard and creamy cheese. Monterey Jack is perfect for burgers, sandwiches, and pasta.
It is known for its mild flavour and slight sweetness, and it also has ahigh moisture content and excellent melting properties.
Asadero
Asadero cheese is a famous Northern Mexican cheese with a mild taste andsemi-soft feel. In texture, Asadero cheese is very similar to string cheese,it adds a tangy flavour to Mexican Shredded cheese.
Asadero has the perfect melting abilitymaking it ideal for roasted dishes. Also, when you melt Asadero cheese, it becomes creamy without giving off any oily residue.
Queso Quesadilla
Queso Quesadilla is a semi-soft, smooth, and creamy cheesethat melts gracefully. It is a very versatile cheese,so it can replace pretty much every other kind of cheese that you use specifically for melting.
Queso Quesadilla is an excellent topping for cheese-topped dishes and is similar to Monterey Jack Cheese.
When it comes to the four-cheese blend, it does not get any tastier than Pure Dairy's Mexican Shred Blend.