Favouritetable's5 Tips To Consider When Starting a Takeaway Restaurant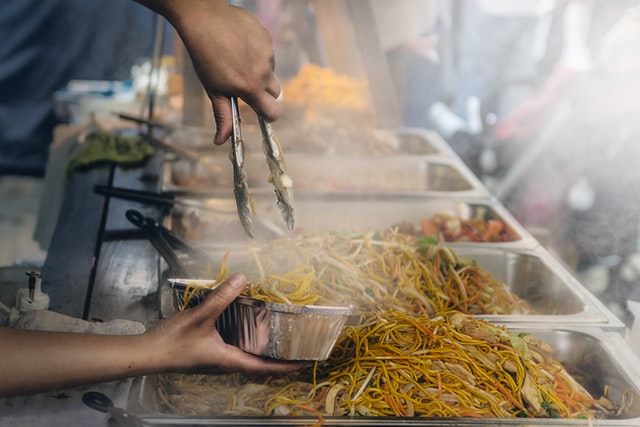 In such uncertain times, the last thing that you want to do is invest in a full-blown restaurant with dine-in spaces. They are not just expensive to set up, they are also quite tough to manage, especially if this is your first business and you have no idea of how things work or how you can handle things accordingly.
But, that doesn't mean that it needs to put a damper on things. Instead of putting up a full-blown dine-in restaurant, you can always open up a takeaway restaurant and work your way up from there. If you are struggling with the process, here are a few tips you can follow before starting your first takeaway restaurant.
Do you have the resources?
The first thing that you need to consider is finding whether you have suitable resources for the process. Building and running a takeaway restaurant is no joke. You need to know about the latest technology and how to work on online orders. Having an online ordering system is also necessary to know. If you aren't well equipped with a good amount of staff and resources, you will have a hard time executing the orders on time.
Are you ready to invest more hours?
Online restaurant orders are not as easy as they seem to manage. You need to be ready to invest more time in your takeaway restaurant business than your normal 9 to 5 job. This is one of those commitments that many people don't realise. So, instead of thinking that owning a business means flexible and shorter hours, you need to be prepared to tackle more hours at the restaurant instead.
Choose the right kind of menu
There are thousands of takeaway restaurants around you. And, there are even more similar menus than you can imagine. If you are starting your takeaway restaurant, you need to find the right menu for your business. Instead of putting the same batch of fish and chips that hundreds of other and more established restaurants are serving, you need to spice things up a bit. Add some unique dishes to the menu that the locals drive hours for.
Choose the correct location
Another factor that you need to keep a check on for your takeaway restaurant is the location. You want your address to be easily navigable. The last thing you want is for the customer to order their food and not find your restaurant. So, find a spot that is affordable to rent out but at the same time, it is easily spotted.
Get the insurance
It doesn't matter whether you open a small shack or a full-blown takeaway restaurant, having correct insurance papers is extremely important. There are special insurances that secure takeaway restaurants, so make sure that you have a lawyer look into the papers before you sign everything.
Building your takeaway restaurant is no joke. It takes a lot of time, planning, and execution. So, if you were skeptical about things, make sure that you keep a check on the tips that we have mentioned above.