Where to Find the Best BBQ in Fort Tee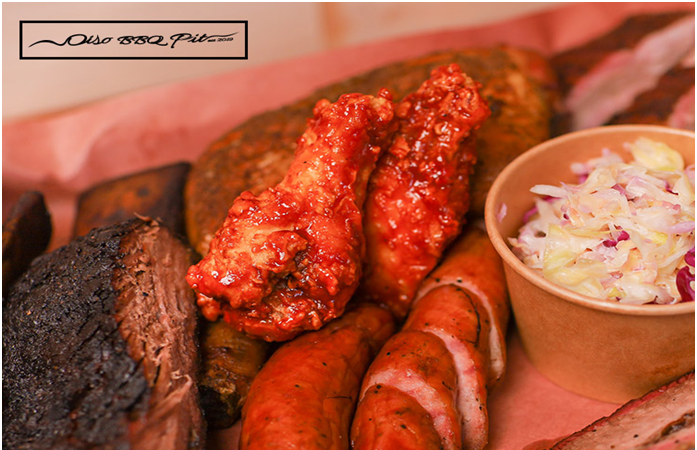 If you are the kind that enjoys the ocean's flavors, no doubt you will love fresh seafood. The best part is that this seafood comes mixed with mouthwatering Cajun-seasoning that will make you yearn for more. All this is brought to you by Oiso B.B.Q Pit.
Therestaurant is based in Fort Lee and was launched in February 2020. The main goal is to distribute flavors of the ocean. The restaurant concentrates on making Cajun-style seafood boils and smoked meat. And so, they have been providing the neighboring communities with superb quality seafood and best BBQ.
For a great experience, you should select from the wide variety of sea dishes and meats. They are delicious hence you can never get enough. Besides, they are made of different flavors and prepared by experts. To your advantage, you can place your order online and have your package delivered to your doorsteps. Most striking is their customer service that makes you feel at the right place.
Why Visit Oiso BBQ Pit?
Oiso BBQ Pit has been in operation for a few months, but it has managed to win the attention of many in Fort Tee. The team has literally brought Southern flavors to the place. They have integrated the different flavors with creativity hence making tasty meals.
In the Korean dialect, the term Oiso meanswelcome. This is the exact impression you get once you step your feet at the restaurant. The restaurant focuses on offering lip-smacking southern flavors. They capitalize on Cajun-style-sea food boils and wood-smoked meats.
You will be impressed by the stunning beauty of the restaurant. It has a modern and luxurious taste that wowstheir customers. Besides, the arrangement is mind-blowing and spacious enough to contain a good number of clients. For instance, it has over 100 outdoor seating strategically placed at the back of the eatery.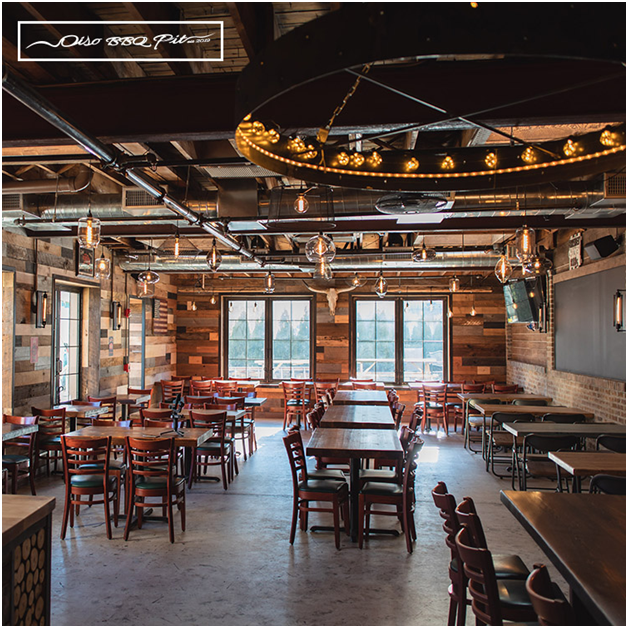 Who owns Oiso BBQ Pit?
 The brilliant mind behind Oiso BBQ is Yusung Hwang. Looking at the restaurant's design, you can tell that he is a man of taste. Thanks to his innovation, Fort Tee is home to the best BBQ. The restaurant mixes a traditional and modern feel, which will make you forget your fatigue in minutes.
What to expect at Oiso BBQ Pit?
What has left customers flowing in Aiso BBQ are the tasty wood-smoked meats. The meat is usually smoked for about 10 hours. Then, they rub it with pepper and salt only. Once it's ready, they serve with a yummy beefy flavor
Besides, the Cajun-style seafood boiling pot is a perfect deal. Their pot features fresh crawfish, snow crab, shell pasta, calamari, mussel, clam, and shrimp. It is served with potatoes and corn. Note, the seafood is coated using Louisiana Cajun seasoning. The latter adds alluring flavors.
Moreover, you can take your meal alongside their vast selection of cocktails, wine, or beer. There is nothing to worry about if you intend to take your team out for lunch. Oiso BBQ Pit will have you covered. This is if you are having a hard time choosing between sea and land.
The restaurant boasts of other great options, such as two combo-style menu. The first Combo tray consists of beef rib, kielbasa sausage, baby back ribs, pulled pork, tasty thick slab bacon, a chicken quarter plus three sides (baked beans, coleslaw, and cornbread). The second tray consists of all the elements in the first Combo tray and a boiling pot.
To sum it, if you want the best experience, Oiso BBQ pit is the way to go. They provide takeout and even offer outside catering services.