4 Fruit & Vegetable Greens You Should Be Eating for Your Health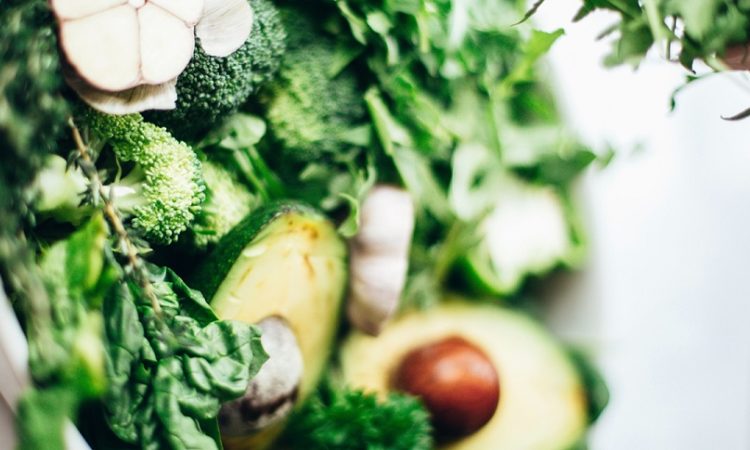 Having worked in several Michelin-star restaurants and as a private chef for billionaires, Lucas Lovelace knows his way around food. In addition to cooking and running his personal chef business LL Chef Services, Lucas has a great passion for people to feel like they're living their best life.Since diet is such an integral part of health, Lucas strives to maximize the natural health benefits of some of his favorite ingredients. Here are some of Lucas' favorite fruit and vegetable greens – as well as their natural health benefits.
Sprouts / Microgreens
Chefs have been using micro greens as garnishes for "ages," but these little powerhouses, especially broccoli sprouts, are packed with sulforaphanes, powerful bioactives.
Adding them to dishes, shakes, salads, are a powerful way to bolster one's immune system (always a good thing to do)! Studies from Stanford, University of North Carolina at Chapel Hill demonstrate how they even can be a powerful ally to fight the flu!
Broccoli
Broccoli when harvested is rich in Glucosinolates and antioxidants. However, like brussels sprouts, it respires very, VERY quickly! Within just a couple days most of these nutrients are gone (make sure to buy from the Farmer's Market if you can and make the first thing you cook!)!
If you want to preserve as much of the broccoli's flavonoids, vitamin c, etc., chill your broccoli in the fridge and you have a two/three-day window, especially if in crisper drawer.
To create optimum "gaseous" environment, pin prick a sealed Ziploc bag about twenty times. Studies have shown your broccoli can have as much as two times the amount of nutrients by using this simple technique!
Avocado
When you think of "getting your greens" you tend to think of vegetables, but this "green" as actually a fruit!
Avocados are considered a "Genius Food" (Max Lugavere shout out) and for good reason! Max points out they have the highest total fat-protecting capacity of any fruit or vegetable!
Avocados are packed with Vitamin E, and carotenoids lutein and zeaxanthin (these compounds make our brains faster). Avocados are also great for our microbiomes, and boost "brain-sustaining compounds that reduce inflammation, enhance insulin sensitivity, and boost growth factors in the brain." 
Artichoke
Artichokes throughout history have been placed in the category of "food as medicine." They have both silymarin and cynarinecompounds – both good for one's liver, protecting it from toxic compounds. 
Besides being rich in fiber and low in sugar, they are a great source for inulin, a great probiotic that promotes good bacteria in our microbiomes.
Buy from the Farmer's Market and eat quickly, because artichokes respire and health benefits decrease rapidly!
About Lucas Lovelace
Lucas Lovelace began working restaurants at age 16, developing a passion for food before attending Le Cordon Bleu California Culinary Academy in San Francisco. He secured an extern position at the prestigious Restaurant Oceana in New York City which increased his exposure to world class chefs.
Lucas spent the next six years refining his craft in the culinary epicenter of the world, working for one, two, and three Michelin-star restaurants before helping to run the iconic Oak Room restaurant located at the Plaza Hotel.
Now back in the San Francisco Bay Area, Lucas has spent the last several years primarily working as a private chef for billionaires. "What I want to do is take that experience and bring it to everyone," says Lucas.
In 2018, Lucas launched LL Chef Services, which seeks to recreate the restaurant experience within your home offering personal chef services for at-home dinner parties. Lucas and his team offer three, four, and five course dinner options as well as wine pairings, sommelier experiences, live painting, and cooking lessons. Learn more at https://llchefservices.com/.